Biography
I grew up in post war Brooklyn, the child of parents who'd survived the Great Depression by holding on to their jobs as school teachers.  The idea of working for oneself terrifying them so I followed my parental tapes for decades… "Get your degree and then you can do anything you want." 

But each degree prepared me for nothing I wanted to do and so in 1970 I left graduate school to their dismay and opened a music store in Toronto.  Bad enough I had already dodged the draft.  My parents were sympathetic to my non-violent beliefs… but skip the country? … The 'greatest country in the world'? 

They should have recognized the writing on the wall.  During the late 50s and 60s I had spent every weekend in Greenwich Village, hobnobbing with the beats (we didn't become 'beatniks' until sputnik in 1957), picking banjo and absorbing the blues from some of the greats.  I stood outside City Hall in defiance of the air-raid sirens, marched with Martin Luther King in 1966 (listened to him deliver his 'I have a dream' speech on the lawn of the capital building in Jackson Mississippi) and managed to avoid getting my head bashed in by truncheons when the cops attacked us in Washington Square for singing without a license.


By 1978 I was immersed in the art of family music, performing before live audiences and TV across the continent: The Elephant show… Eric's World…. For a while I was one of North America's favourites.  The master of many instruments, from the well known (banjo, mandolin, guitar and fiddle), to the not so well known (psaltery, musical saw, spoons and bodhran), to the truly bizarre (sewerphone, nose flute), I shared the joy of music-making with kids and their parents in Canada, the U.S., Ireland, Spain and Bosnia.

Along the way I made a half dozen recordings, most of which won Parent's Choice awards and Juno nominations. I authored three children's books.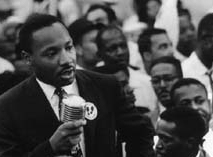 I've been involved with peaceful conflict resolution throughout most of my life. Not long after marching with MLK I came to Canada in 1967 as a conscientious objector, and returned to The United States in 1972 to stand trial for draft evasion. I was found guilty and sentenced to three years, but acquitted on appeal, an experience that left me with a deep distrust of judicial systems and politics.

In 1996 I journeyed to China as a member of a Citizen's Diplomacy tour led by Dr. Stan Dale of the Human Awareness Institute (HAI). This experience, coupled with the HAI workshops I've participated in, has motivated me to focus more directly on communication skills and facilitating people to bring more awareness and love into their lives, helping create a world where everyone wins. I've returned to my early training and now coach individuals and couples in personal growth and communication skills.